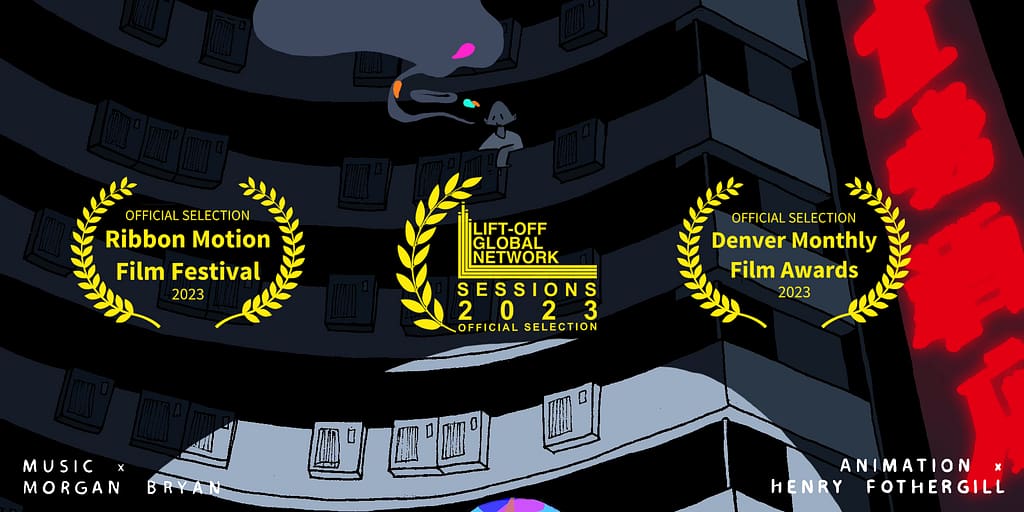 Electrodude is a piece all set in the bleary-eyed, early morn haze of the city. The secret pre-dawn club of workers up before the commuters come. The transient city, taking inspiration from London, Tokyo, Cardiff, Berlin, Chicago and more besides. There's a camaraderie between the dawn wakers, but also the isolation of urban loneliness.
Electrodude is wrapped up in his music, deaf to the world around him. Taking this thread, the characters that follow do so out of a connection or inspiration to his music, and a curiosity. They're broken from their reverie and, in-turn, help Electrodude himself when he's put in danger.
Morgan's work is heavily inspired by cinematic film scores and concept albums, with strong visual cues being inspiration for the tracks themselves. The image of Electro Dude grew alongside the creation of the track, a young character focussed solely on his music, lost in the composition process.
Although it began life as a vocal track, Electro Dude quickly grew it's own life as an instrumental piece, focussing on the momentum and driving rhythm, wandering modulation and ethereal layered melody. It is both quiet, subdued and sleepy in nature, but with a rising tension and pushing drive forward, like the sun rising. This nature of the piece, the reflection of quiet yet urgent, informed the early morning visuals of the video, the unease of the characters not yet awake being broken from their reverie.
As one of the standout tracks in the album Between the Stars and Home, Electro Dude was paired with Henry's punchy hybrid visual style of urban landscapes, mixing muted colour palettes with bright spots of colour, pen and ink with digital painting.