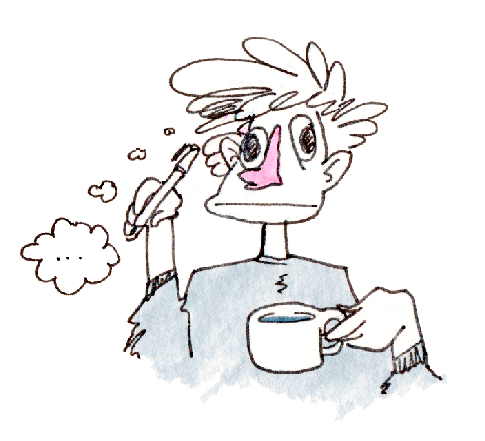 Henry is a comics creator, writer and illustrator. Living in Derbyshire, they create worlds through writing and illustrations that feature real human stories with fantastical elements. There is a sense of wonder to Henry's work and a unique illustrative style. Their work exists somewhere between the bizarre, the haunting, the relatable and the adorable.
They use traditional pen and ink techniques with watercolours and gouache as well as digital colour to produce a vivid, unique style. They have worked with clients such as Radical Queers Resist, Radio Matlock, Haarlem Gallery Space and more.
2021 saw Henry's first public residency with Artcore in Derby. They are currently working on their debut graphic novel, alongside other short stories. For illustrative commissions please feel free to get in touch via the email link in the sidebar.
Henry's recent favourite piece of stationery is a Caran D'ache non-photo blue pencil.